Do you want to know what you will need to measure with the new Corporate Sustainability Reporting Directive (CSRD) EU sustainability legislation? Are you a company that needs to start measuring these by 2024?
Don't want to trawl through the 650+ pages of the European Sustainability Reporting Standards (ESRS) drafts?
The details from the ESRS have now been released, in their drafts published on 23rd November, of what companies will need to report on in their integrated financial and sustainability reporting.
In the drafts there is not a concise overview of the required disclosures & metrics, but the full detail can be found here.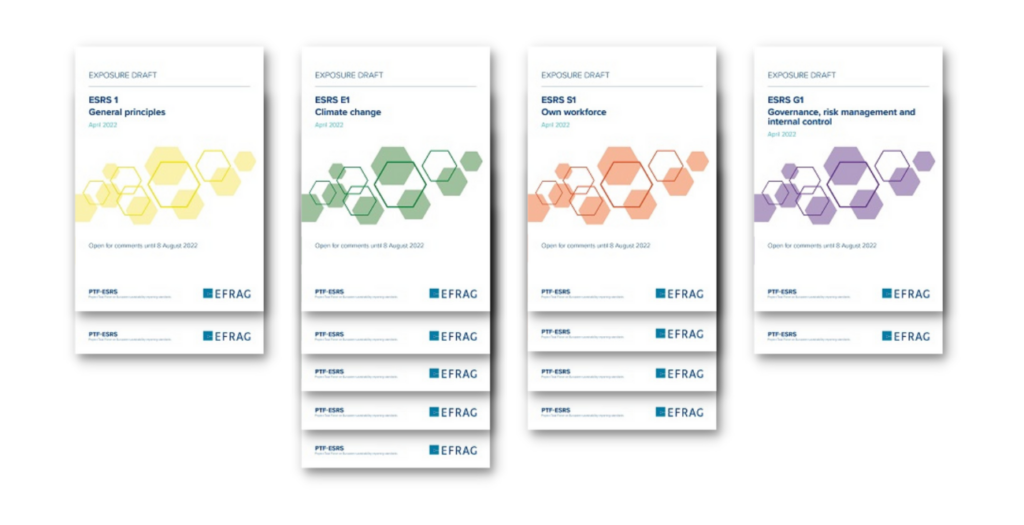 We have been through the standards and collated an overview of the extensive disclosures and metrics that are proposed, and will likely become legal requirements, to give you a summary of the 123 metrics & disclosures that you can work with to ensure you can be ready with the data and systems in place to collate it.
By the time you have read these you will know what needs to be measured and know what your journey will look like. Of course, we are here if you need help to pull all this data and these metrics together.
Background
On 23 November 2022, the European Financial Reporting Advisory Group (EFRAG) announced the submission of the first set of draft European Sustainability Reporting Standards (ESRS) to the European Commission. These standards are contained in 23 documents with more than 650 pages of detail. This is the first time that companies can see the metrics & disclosures that they will most likely need to make in future reporting. While these are still draft, the thinking is that they will be similar when finalised. There are also many links to existing EU legislation, TCFD and IFRS.
The ESRS is a key part of the Corporate Sustainability Reporting Directive (CSRD), part of the EU Taxonomy, and describes what will need to be reported on by companies in the future. This replaces the current Non-Financial Reporting Directive (NFRD). This legislation impacts companies as follows:
1 January 2024 for companies already subject to the non-financial reporting directive (reporting in 2025 for the financial year 2024)
1 January 2025 for large companies that are not presently subject to the non-financial reporting directive (reporting in 2026 for the financial year 2025)
1 January 2026 for listed SMEs, small and non-complex credit institutions, and captive insurance undertakings (reporting in 2027 for the financial year 2026)
See how a sustainability diagnostic assessment can help
Assess and benchmark your current capabilities and readiness to achieve your sustainability goals