Sustainability data dashboards in retail
How IKEA are getting all ESG data in one place
The challenge
IKEA have big ambitions for 2030, already totally committed to doing their part to tackle climate change, unsustainable consumption, and inequality.
They are delivering sustainable solutions, ensuring positive change for people and the planet by "Making life at home a little more sustainable. Everyday" 
And just like all other companies, the success of their strategy is reliant upon access to accurate, up-to-date data, to measure their current performance and to make the right decisions that ensure even better future performance.
Their strategy is three-fold: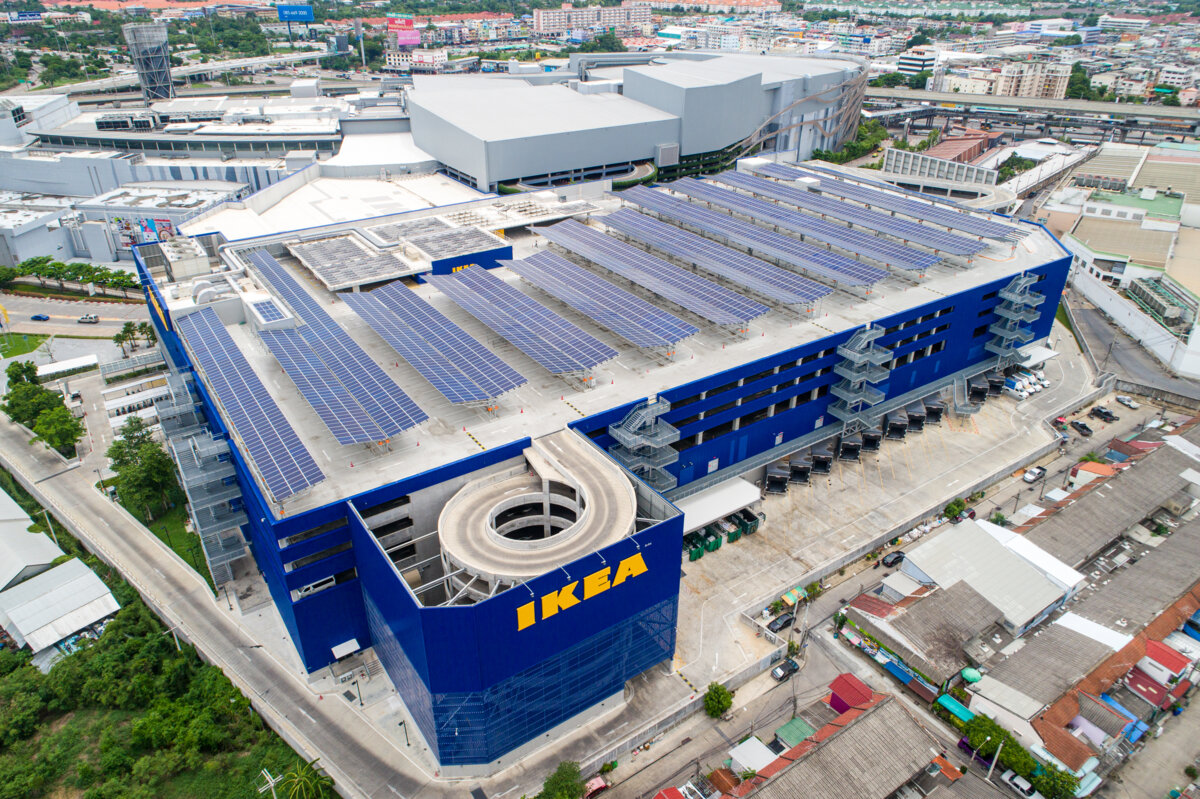 Healthy & sustainable living
Inspiring and enabling more than 1 billion people to live a better everyday life within the boundaries of the planet. Circular & climate positive With goals that seek to change consumer behaviour, along with stringent targets to minimise their own impact upon the planet, and to improve the everyday lives of all people, IKEA have a complex set of measurement requirements.
Tracking data from over 20 different sources, including:
sustainable product range sales
customer advice and education resources
electricity, power and water consumption
food waste reduction
transport and delivery emissions
business and customer recycling
community impact
social responsibility
Their sustainability KPIs were for the most part, completely new, with no pre-existing reporting structures to use as a foundation. A new data strategy was required, to be able to gather the right information from the correct data points, to then enable constant tracking and measurement.
And it was essential that the information could be presented to all co-workers in a straightforward way, with complete transparency, to inspire progress and ownership.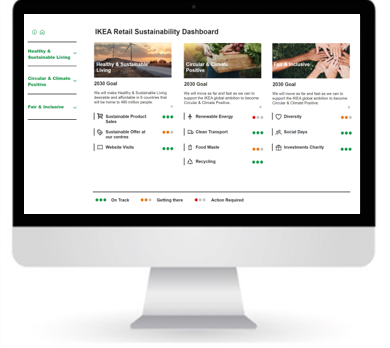 35
different data sources
The solution
Sustainability Dashboards from Ikano Insight are flexible, custom built to track and measure the most relevant KPI's for any business, with clear and easy-to-understand display functionality.
In collaboration with experts at Ikano Retail we identified every measurement required to achieve their sustainability objectives.
Sample data was reviewed for each KPI, to ensure validity, accuracy and fit for purpose.
35 different data sources were integrated, to ensure that the dashboard would visualise progress on a company wide scale. Data is hosted on PostrgresDB, with visualisation delivered through PowerBI, with a link to an intranet, ensuring company wide distribution.
Format and design of the dashboard is to IKEA's chosen look and style, and preferred user interfaces.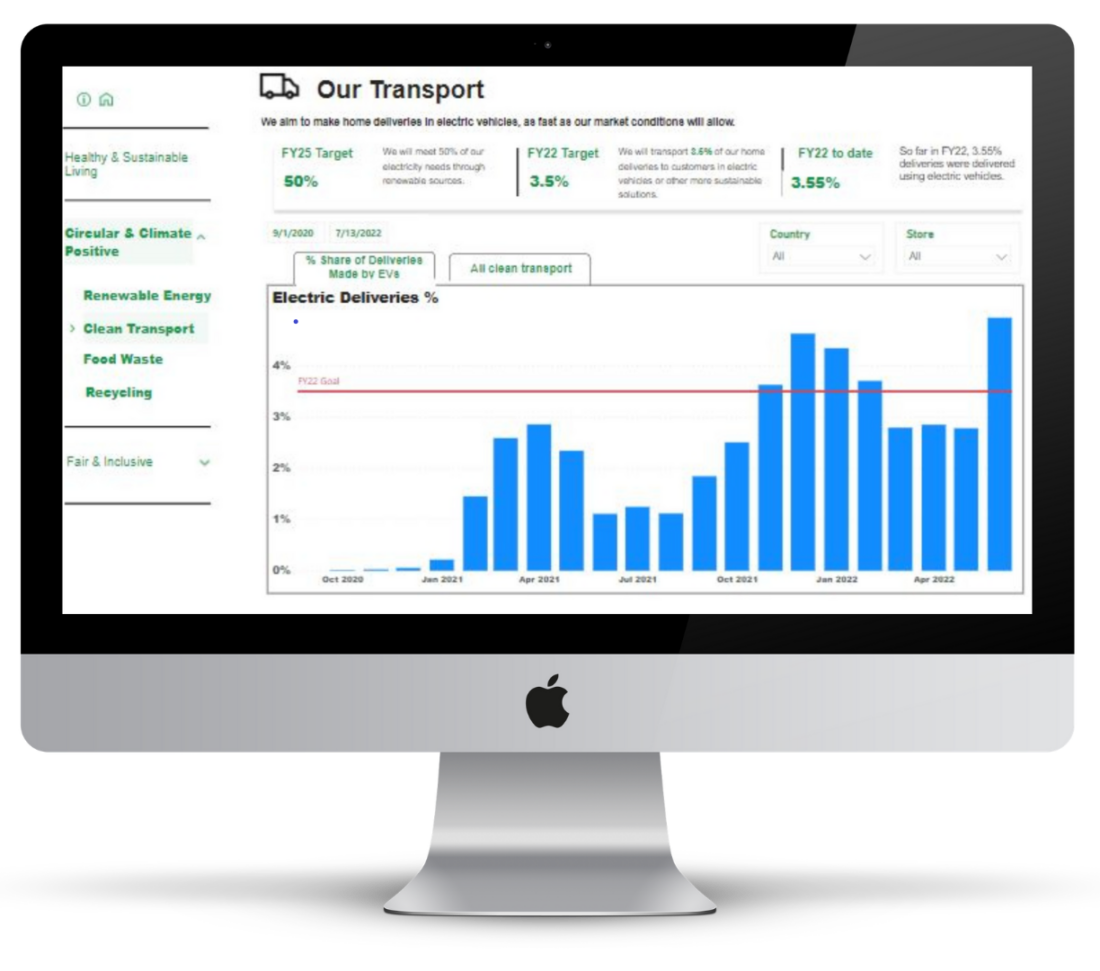 The outcome
Data availability and usability is fundamental to the success of any sustainability strategy, and IKEA have been able to make critical decisions on their journey to providing customers with products and services that directly lead to more sustainable living.
At the same time they can track and measure their own impact on the planet and people at all levels around their business.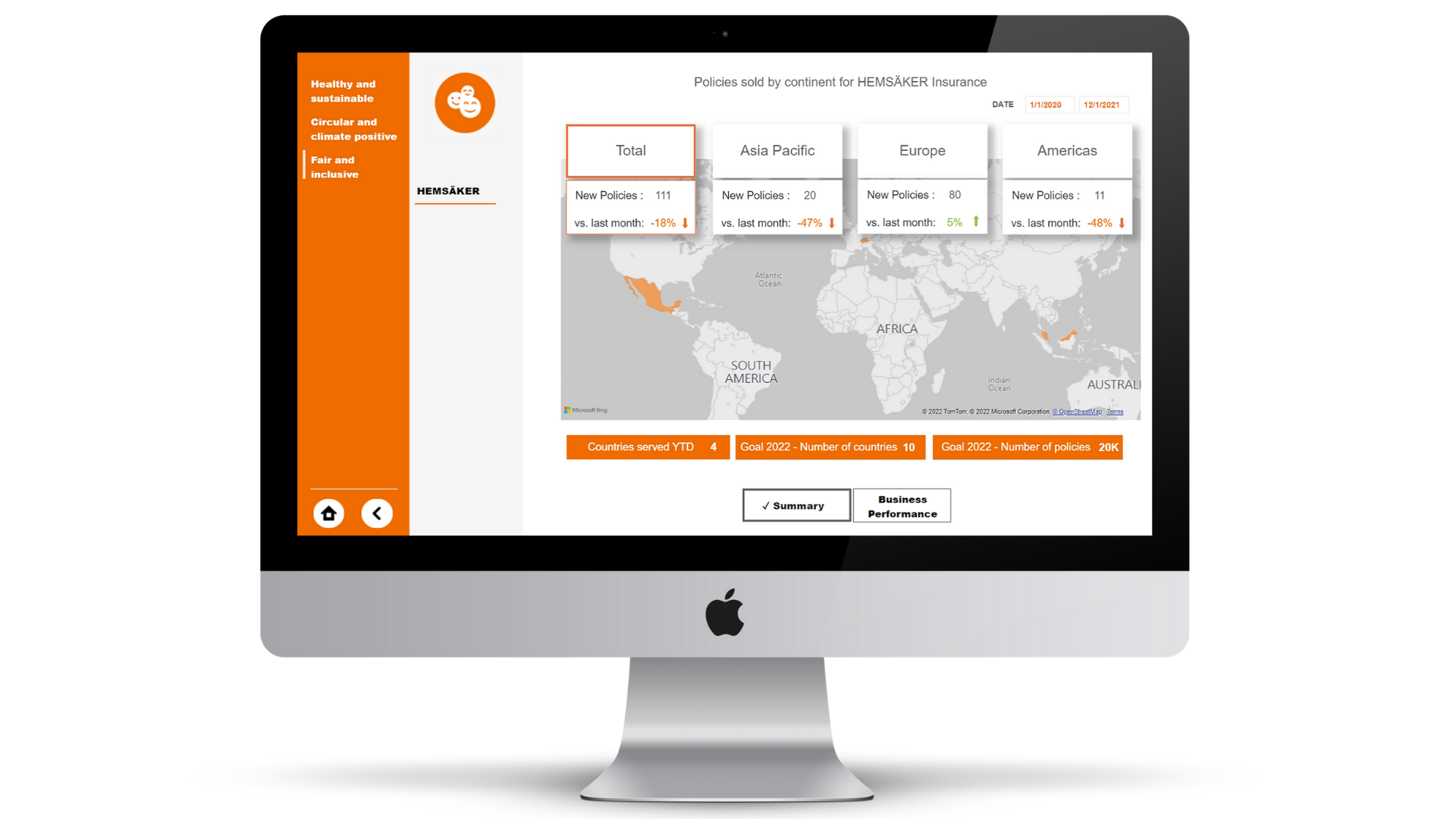 In Thailand IKEA has created their first Circular Shop, rebranding their established As-is service selling used display pieces at bargain prices and offering spare parts for free.
The Circular Shop goes the extra step to offer a buyback-and-resell service so customers can give their gently used furniture a second life. The returned products are sent for refurbishment and then brought back to the store for sale to other customers looking for affordable products.
Around the store, green messaging adorns walls educating customers on circularity, sustainability, recycling and prolonging the life of its products, all to support IKEA's journey towards becoming a Circular Business by 2030.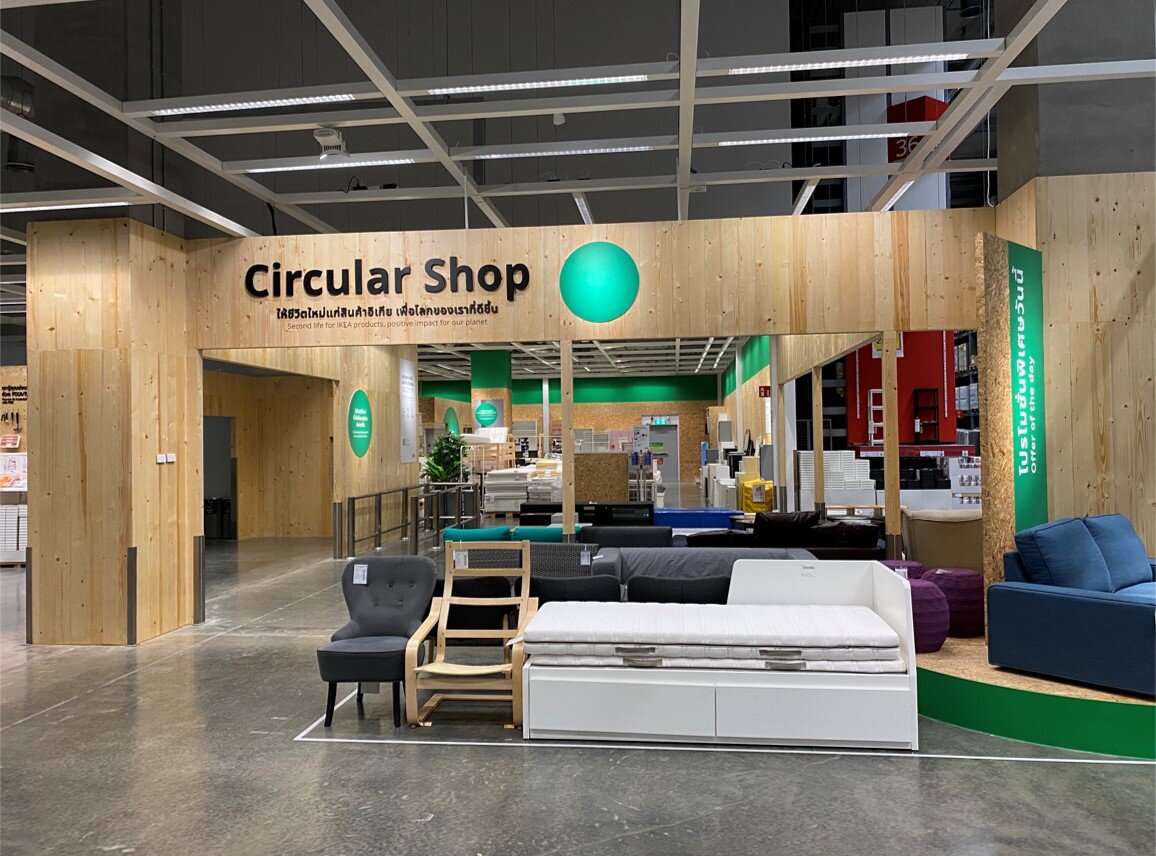 A Recycling Centre has also been created, where customers can recycle trash to accumulate IKEA Family points. For every kilo of sorted recyclable waste customers receive points for use at the store.
More than 60% of IKEA products are based on renewable materials and more than 10% contain recycled materials. Last year Ikano Retail sold nearly 5 million of these specifically highlighted products, all tracked and communicated in the Sustainability Dashboards at each IKEA location allowing co-workers to see how they are performing against their goals and compared to other stores.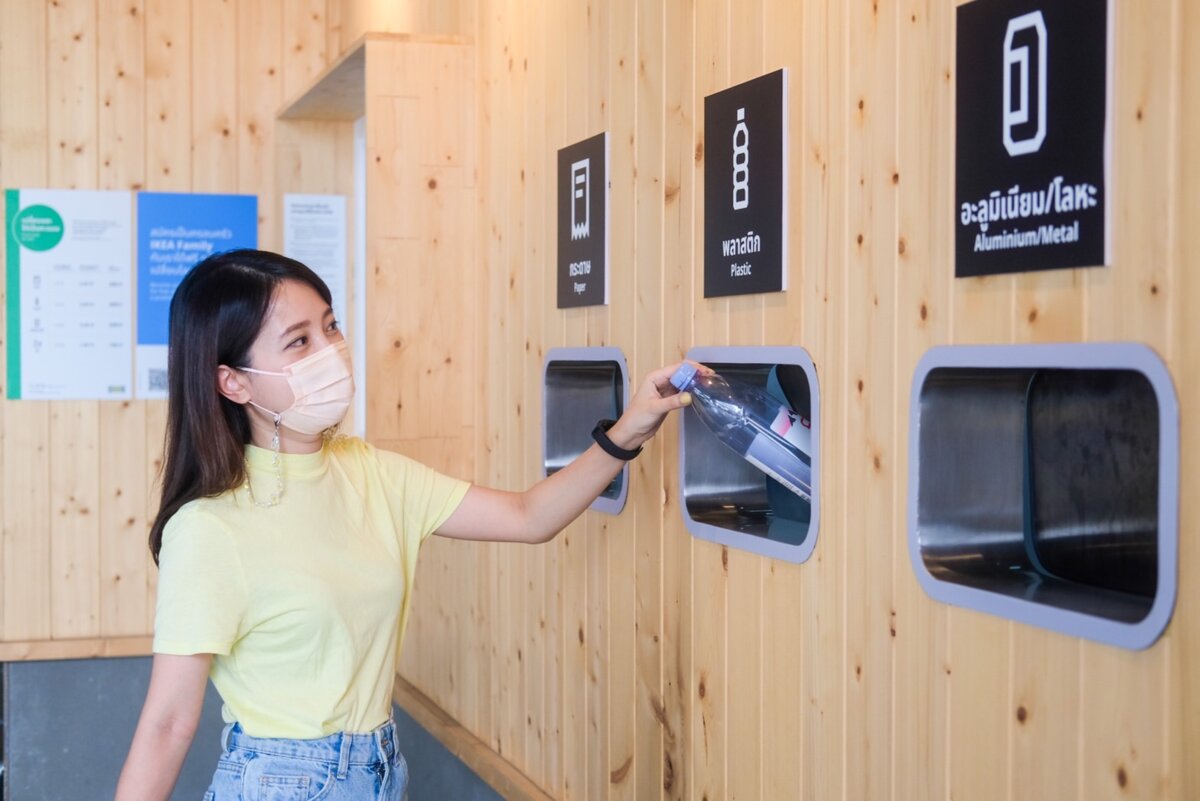 The total food waste from all Ikano Retail IKEA stores that were open in 2018 has now been actively reduced by more than 50%. Food waste is measured and registered using AI technology and smart scales, collecting data on what is being wasted and why and all data logged in the sustainability dashboard so that stores can focus on improving performance.
In 2021 Ikano Retail started their journey to fulfil customer deliveries with electric vehicles. They were among the first retailers to test newly arrived EV vans for home delivery in Singapore, Mexico and the Philippines.​ They aim to accelerate their journey to reach 100% EV by 2030. Already in FY22 they have made over 58k deliveries using electric vehicles in Singapore and Philippines.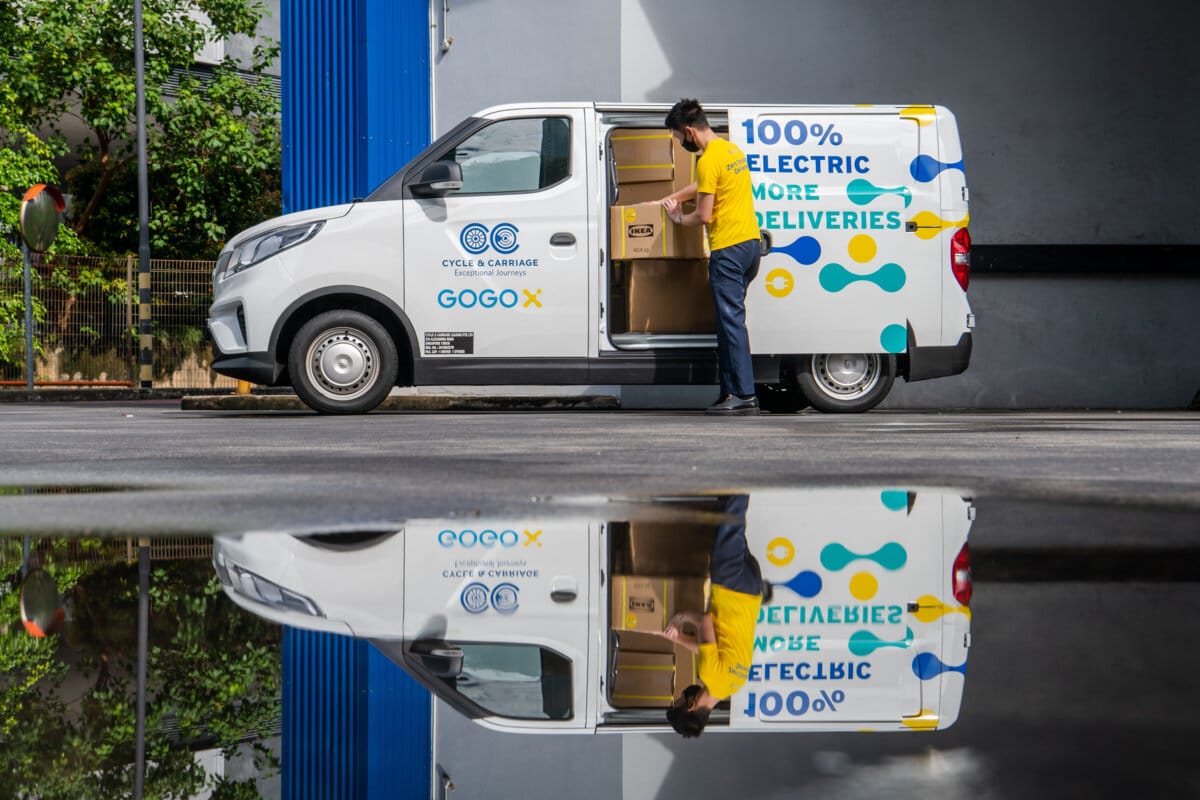 Having this kind of information at our fingertips enables us all to see where we are, keep us on track and enable us to share sustainability stories with concrete data
Corinna Schuler | Sustainability & Corporate Communication Manager at Ikano Retail
We can drive positive change by designing products that are affordable for everyone, choosing recycled materials to achieve a full cycle of resources. We are on our way towards zero waste, and towards a better tomorrow
Tom Suter | Store Manager at IKEA Bang Yai
Take a look at our ESG Optimiser solution
An end to end ESG measurement and reporting solution
Find out more
Get in touch and have a chat
Chat with our sustainability experts at a time that suits you, to explore how you can simplify data measurement, analysis and reporting.
Drop us a line, leave a message, or fill in the form. Whatever you prefer. We're here to help.