Video demo
Growing retail market share with location analytics
Watch the 10 minute video and book a free report
Grow your market share and increase customer value
Are you looking for a new level of customer insights, that will enable you to quickly and accurately target market share growth?
Are your current data sources no longer sufficient in an omni-channel retail market?
Watch this 10 minute video demo to find out how to use location analytics to increase customer value and grow your market share.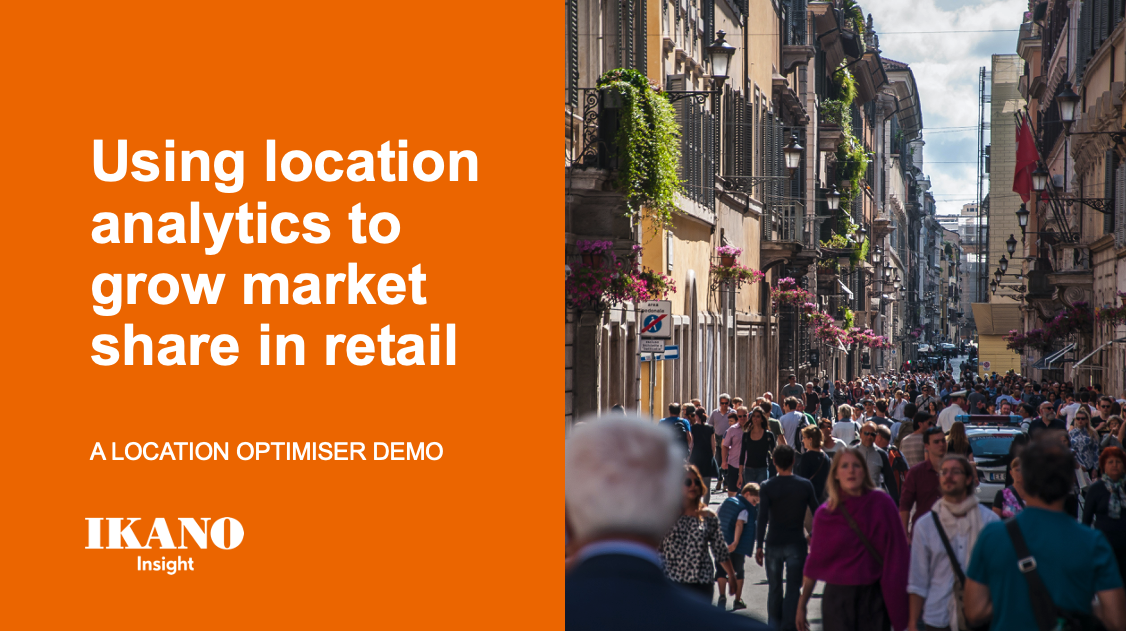 Complete this quick form for instant access to the full video demo
Find out more with a personalised demo:
If you'd like to know more about location analytics, and how it can accurately identify your market share growth potential, and target the right customers, just get in touch here.
We'll have a chat and show you a personalised demo featuring your locations.