We simplify your sustainability measurement
to help you achieve your goals
Our sustainability solutions enable your business to rapidly and easily collect and measure carbon emissions and ESG (environmental, social and governance) data, to improve your overall business performance, and meet your strategic goals and responsibilities.
We help you assess your current position, and create an analysis driven roadmap to immediate action.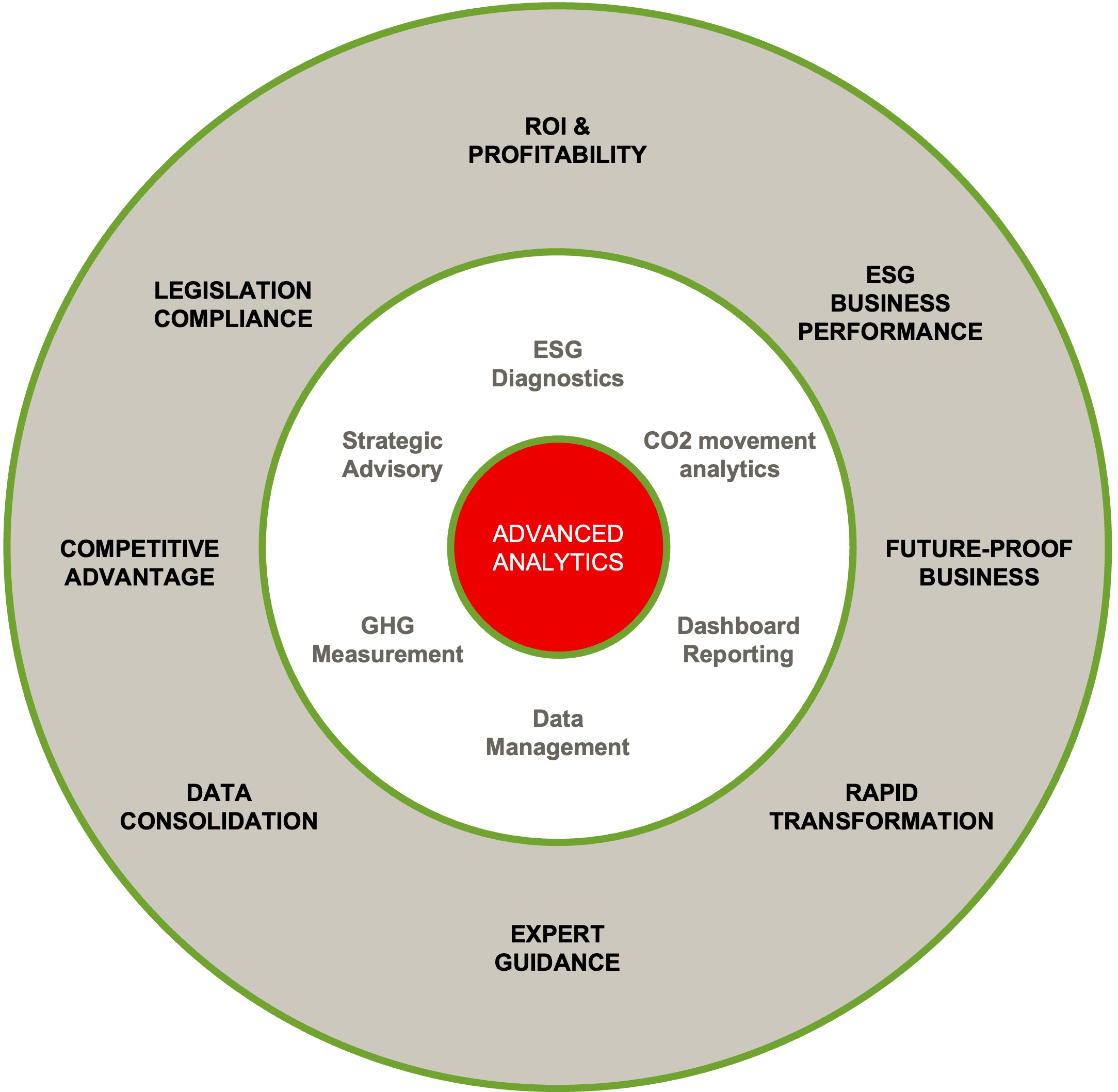 Sustainability diagnostic assessment
Rapidly analyse your current readiness and capabilities
Find out more
Strategic advisory service
Build the right sustainability strategy for your business, be fully compliant, and become a better business
Find out more
Our sustainability success stories
Sustainability solutions
Sustainability dashboards power eco-drive in retail
Accessible data and analysis enables consumer driven strategic decisions
Sustainability dashboards power eco-drive in retail
IKEA have big ambitions for 2030, already totally committed to doing their part to tackle climate change, unsustainable consumption, and inequality.
We identified every measurement required to achieve their sustainability objectives.
35 different data sources were integrated, to ensure that the dashboard would visualise progress on a company wide scale.
Data availability and usability is fundamental to the success of any sustainability strategy, and IKEA have been able to make critical decisions on their journey to providing customers with products and services that directly lead to more sustainable living.
In Thailand IKEA has created their first Circular Shop, rebranding their established As-is service selling used display pieces at bargain prices and offering spare parts for free.
Read more
Get in touch and have a chat
Chat with our sustainability experts at a time that suits you, to explore how you can simplify data measurement, analysis and reporting.
Drop us a line, leave a message, or fill in the form. Whatever you prefer. We're here to help.
Our latest sustainability thinking