Grow your customer value and market share
We help retail brands extract insight from their data, to optimise customer experience, and grow customer value and brand loyalty.
From location analytics to loyalty schemes, with 15 years working closely with IKEA brands world-wide, Ikano Insight now assists all retail businesses to adjust quickly to consumer behavioural shifts, and become more competitive in an omni-channel market.
We'll help you precisely target new customers online and offline.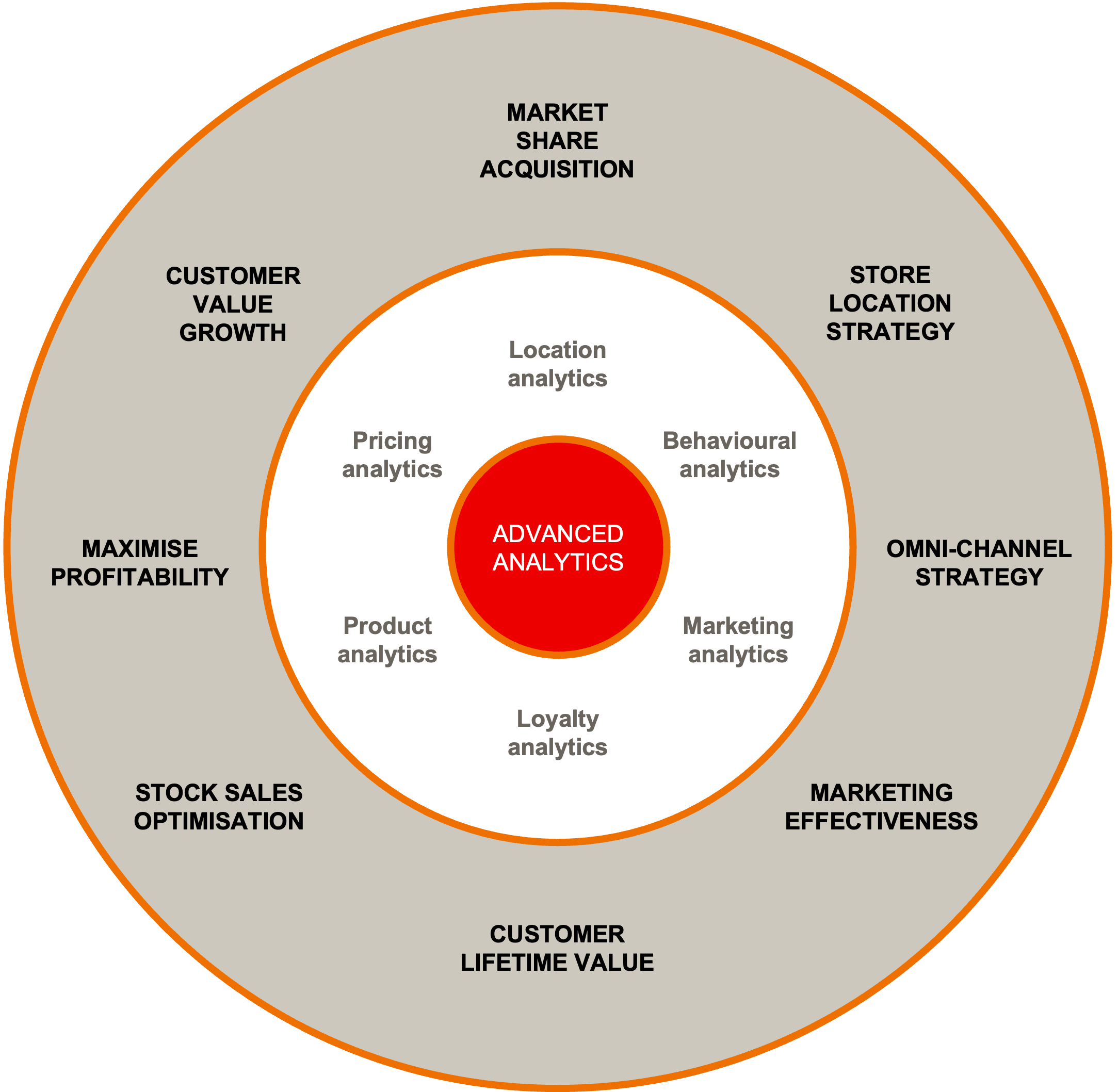 Location analytics
Identify and track competitor customers,
map retail catchment areas,
and directly target market share growth
Find out more
Customer analytics
Communicate with your target customers based upon their behaviour, life-stage, demographics and preferences.
Find out more
Marketing analytics
Target the value potential in your customer base, and take action to maintain growth and stem decline
Find out more
Pricing analytics
Price and discount elasticity modelling predicts customer behaviour, and enables you to maximise return and profitability
Find out more
Product analytics
Target your  customers with next best product offers, using recommendation engines, to increase purchase frequency and  value
Find out more
Get in touch and have a chat
Chat with our experts at a time that suits you, to explore how advanced analytics will change your business.
Drop us a line, leave a message, or fill in the form. Whatever you prefer. We're here to help.
Our latest retail thinking