Track and target competitor customers to grow your market share
If you can see who shops with your competitor, and where they come from, you can target them to visit your store or website
See if they already shop with you, and how many competitors they visit, and precisely target your potential sales uplift or customer value growth.
Understand who shops where, how often, and for how long, and map your catchment area by value, by visitation or by share.
Build a precise geographical marketing plan, to communicate with potential customers who already shop in your category.
Watch our intro video, then book a free report :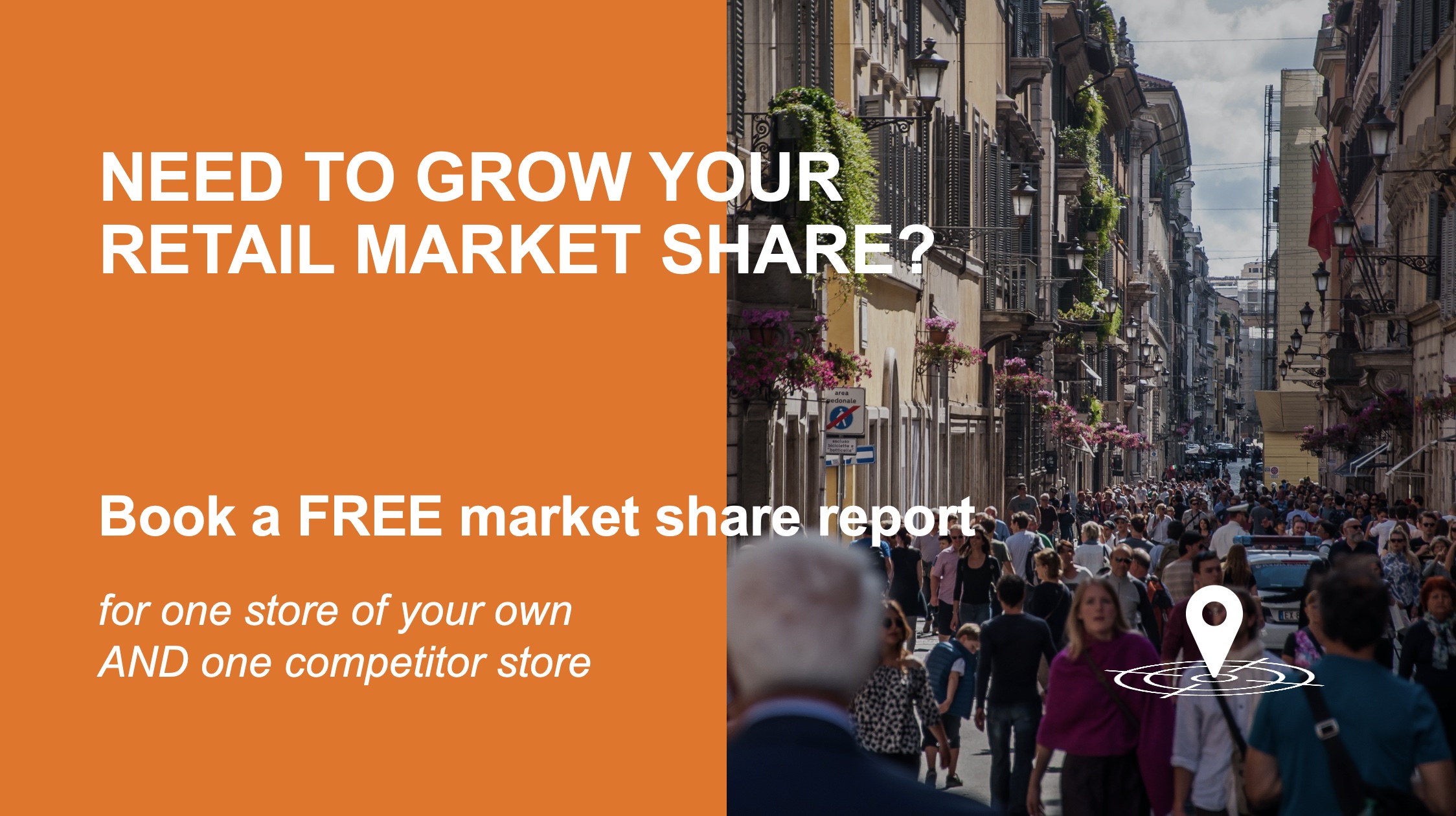 How does location analytics work?
And what does it enable for your business?
Target untapped local headroom
Pinpoint your market share growth target areas
Map precise competitor catchment areas versus your own, and target areas of greatest market opportunity.
Map actual catchment areas, based on customer home locations, plus demographic criteria and potential spend values.
identify competitor hotspots
target customers in home locations
Calculate potential spend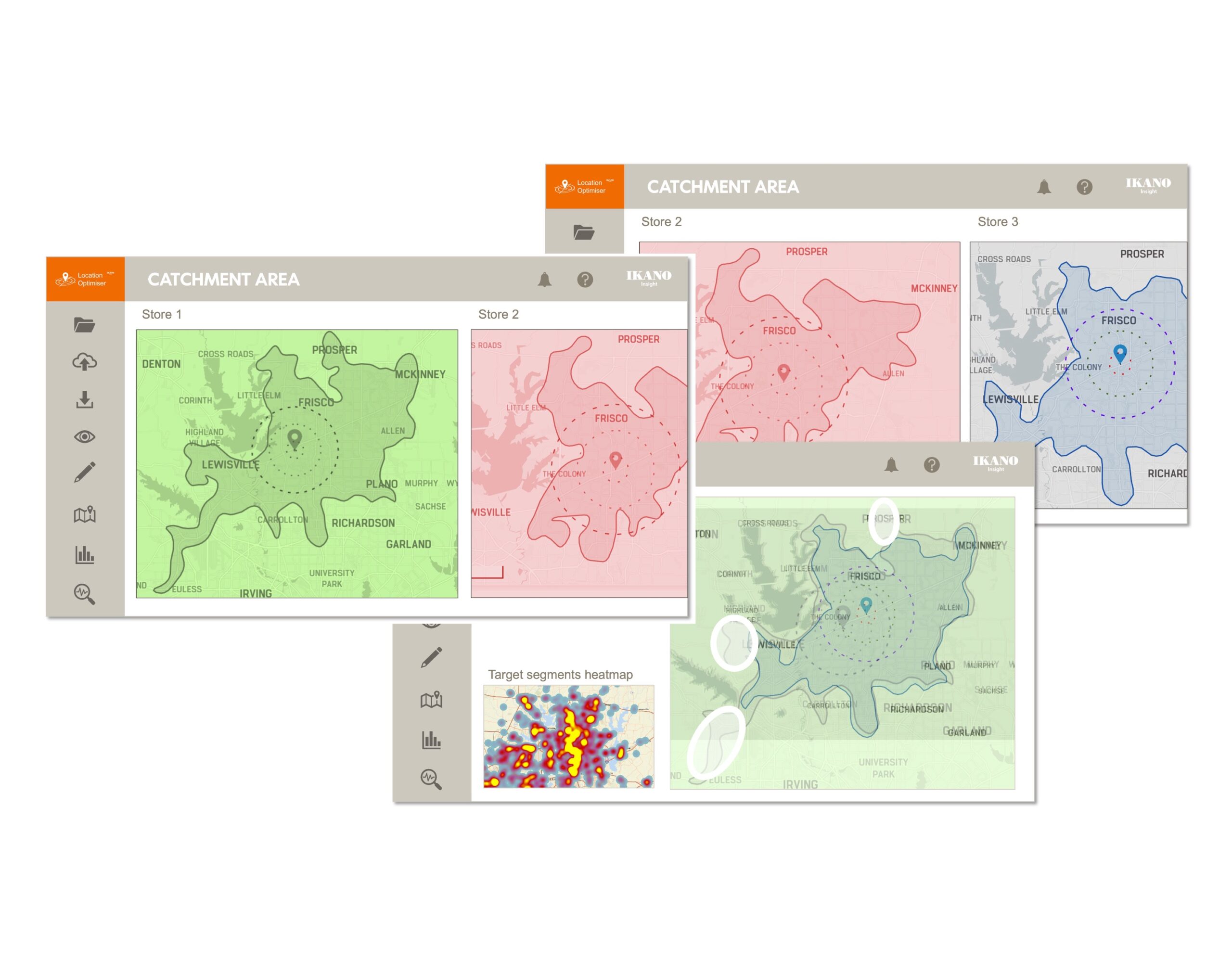 Analyse competitor store visitation
Be one step ahead of the competition in knowing your market
Location Optimiser can track where else your customers shop, where you are losing share of wallet.
Identify which competitors, how often they visit, and when, to create strategies to win increased market share.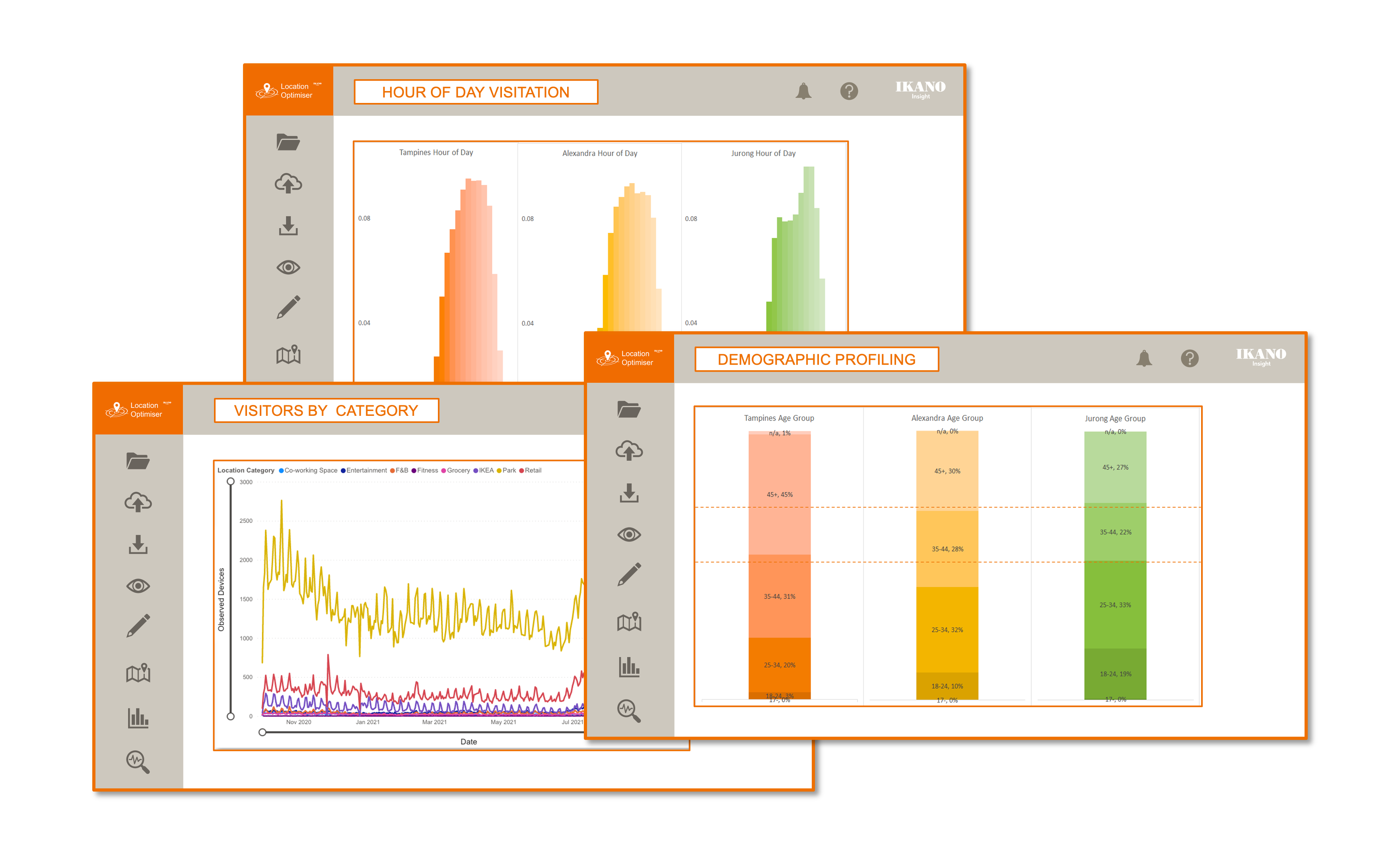 Map consumer pathways and shopping journeys
Increase traffic to your store
Map journey routes to and from stores, understand shopping trips and journey times, and popular destinations.
Optimise outdoor marketing opportunities, improve store location strategies, and combat competitive threats.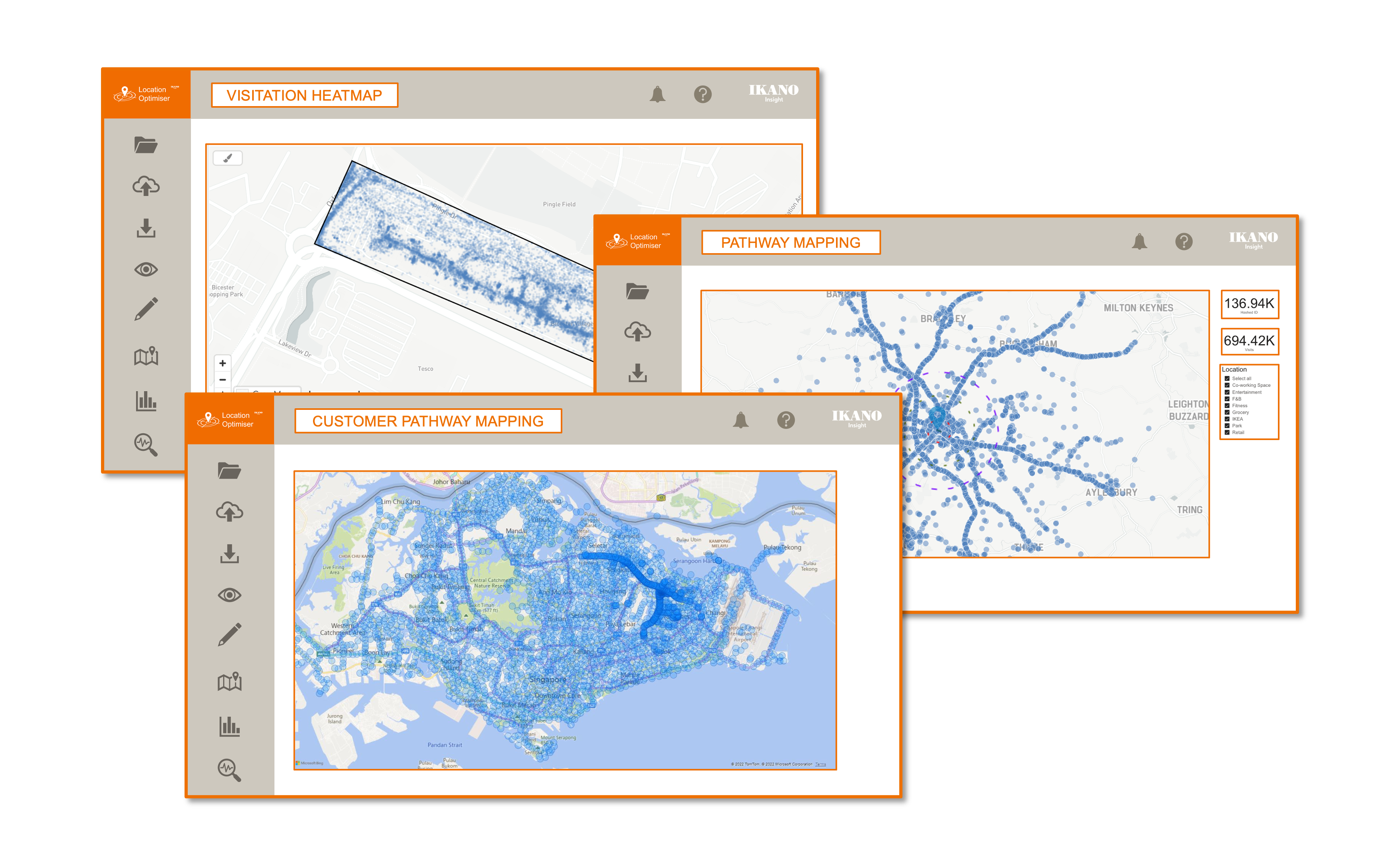 Watch an instant video demo of Location Optimiser
Do you need to find new customers and grow market share?
Do you need to precisely target the right local audiences who currently shop elsewhere?
This 10 minute video will explain exactly how location analytics works, and demonstrate how you can see competitor store visitation, analyse competitor performance, and map target customer locations.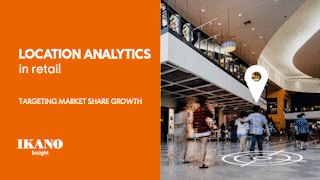 Find out more with a personalised demo
If you'd like to know more about location analytics, and how it can accurately identify your market share growth potential, and target the right customers, just get in touch here.
We'll have a chat and show you a personalised demo featuring your locations.